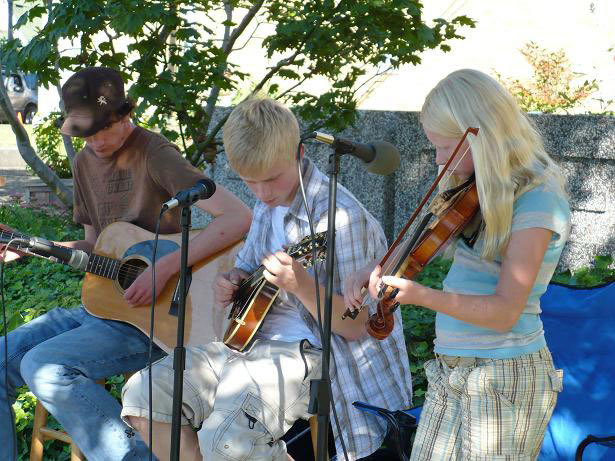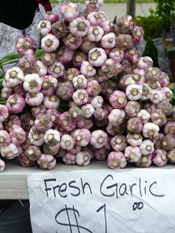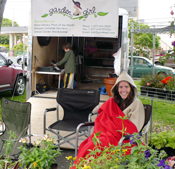 Snohomish County Farmers Markets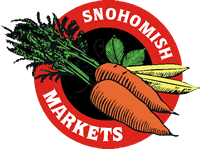 2018 Season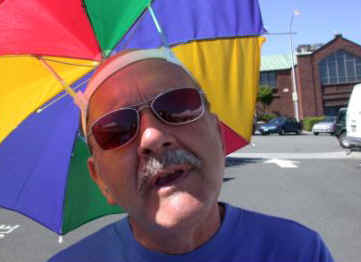 Puget Sound Harvest Schedules

Fresh Local Produce, Certified Organics, Nursery Stock, Vegetables, Cut Flowers, Honey, Baked Goods, Farm Produce, Artisans, Craftspeople, Old Fashioned Fun! Come for the Freshness, Stay For the Fun!





Snohomish Thursday Farmers Market

A short walk from Historic Downtown Snohomish

Thursdays, 3pm until 7:00pm
May 3rd - September 27th

This lively evening market opens its 27th season. The Snohomish Market is known for its wonderful selection of bedding plants, flowers, herbs and other nursery stock. A WSU Master Gardener is on hand to answer your questions from June through August. We also feature fresh fruits and vegetables, organics, honey, baked goods and handmade crafts. Located at 1st and Cedar in Historic Downtown Snohomish.
More Information

Snohomish Farmers Market
Please contact Sarah Dylan Jensen at (425) 280-4150
or email snohomishfarmersmarket@gmail.com


View Larger Map





Bothell Farmers Market

Located at the Country Village in Bothell
Fridays, Noon until 6pm
June 1st - September 28th

Come to Country Village for Fresh Fridays!

This 21st season is ideal to pick up everything you might need for those lovely summer weekends.

Our market offers a large variety of in-season, locally grown produce, straight from the farm!

Pick up fresh cut flower bouquets, locally grown berries, homemade baked goods, including a selection of fresh bread, eggs, organic fruits and veggetables, infused oil and vinegar, honey, jams, and handmade items from local artisans including jewelry, soaps, candles, & lotions.

Each week, local musicians will entertain you with an eclectic variety of family friendly music.

Visitors will enjoy the beautiful grounds of Country Village while stocking up on the best Northwest flavors and ingredients. There are over forty locally owned shops and restaurants in addition to fun kids activities for all ages.

The Bothell Farmers Market is located 1 mile South of
Exit 26 off I-405 at Country Village Shops
Held in the center parking lot.

Please contact Katie or Tami at 425-483-2250
or email katie@countryvillagebothell.com

http://countryvillagebothell.com/bothell-farmers-market


View Larger Map





Edmonds Museum Summer Market

Located in Downtown Edmonds
Garden Market
Saturdays, 9am until 2pm
May 5th - June 9th

Full Summer Market
Saturdays, 9am until 3pm
June 16th - October 6th
(except August 11th due to the Taste of Edmonds)

This overwhelmingly popular farmers market is opening its 23rd season. Stroll beautiful Downtown Edmonds and visit with over 120 vendors. The Market features local farmers selling a wide variety of Washington produce and farm products as well as some of the finest artisans and craftspeople our region has to offer.

Please contact Margaret at 425-776-7201 or
Jerry at 206-818-1488
http://wp.historicedmonds.org/summer-market/


View Larger Map





Mukilteo Farmers Market

Old Town Mukilteo near the Ferry at Lighthouse Park

Wednesdays, 3pm until 7pm
June 6th - September 26th
Now in its 14th season. Overlooking the Mukilteo ferry terminal with beautiful views of the Puget Sound and the Olympics. The Market features local farmers as well as some of the finest craftspeople our region has to offer.

Please contact (425) 320-3586
or email mfmorg@mukilteofarmersmarket.org
http://www.mukilteofarmersmarket.org


View Larger Map





Everett Farmers Market

On the Marine View Drive
Sundays, 11am until 4pm
May 13th - October 14th

Now in its 25th season, this Market on the scenic Everett Marina, located on the beautiful Puget Sound in Washington State, showcases the very best in handmade homegrown goods. We feature farm fresh fruits vegetables, organic produce, flowers, plants, herbs, honey, baked goods and handmade crafts. Visit the Market for your picnic treats to take on the FREE ferry to Jetty Island, Stroll the Promenade, watch the boats or tie up your own from the public access dock or dine al fresco at several restaurants. We are located at Port Gardner Landing on West Marine View Drive.

Please contact Karen Erickson at (425) 422-5656
or email everettfarmersmarket@gmail.com
http://www.everettfarmersmarket.net/


View Larger Map





Market Links

Snohomish Bakery & Cafe
Snohomish Bicycles
Flying Tomato Farm
Puget Sound Fresh
Puget Sound Fresh Farmers Markets
Cascade Harvest Coalition
National Honey Board
Circle Green Healing Arts
Celtic Copper
Gypsy Rows
Snohomish County Events Calendar
Washington State Farmers Market Association

Natural Honey Benefits
16 Health Benefits of Honey

Website Contact webmaster@snohomishmarkets.com
Copyright © 2018 Snohomish Markets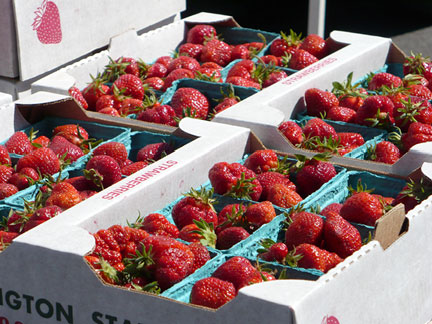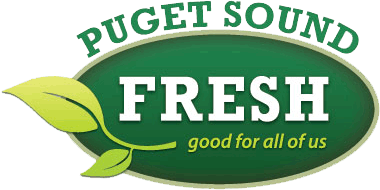 When you see the
Sound Fresh logo, you know the produce you are about to enjoy was grown in one of the 12 counties surrounding
Puget Sound.